Boat Tours & Experiences
Would you like to climb the largest waterfall in Europe? Experience the Rhine Falls with (almost) all your senses, or would you prefer a boat tour downstream along one of the Rhine's most beautiful river landscapes?
Each of our boat tours is unique and unforgettable – experience it for yourself!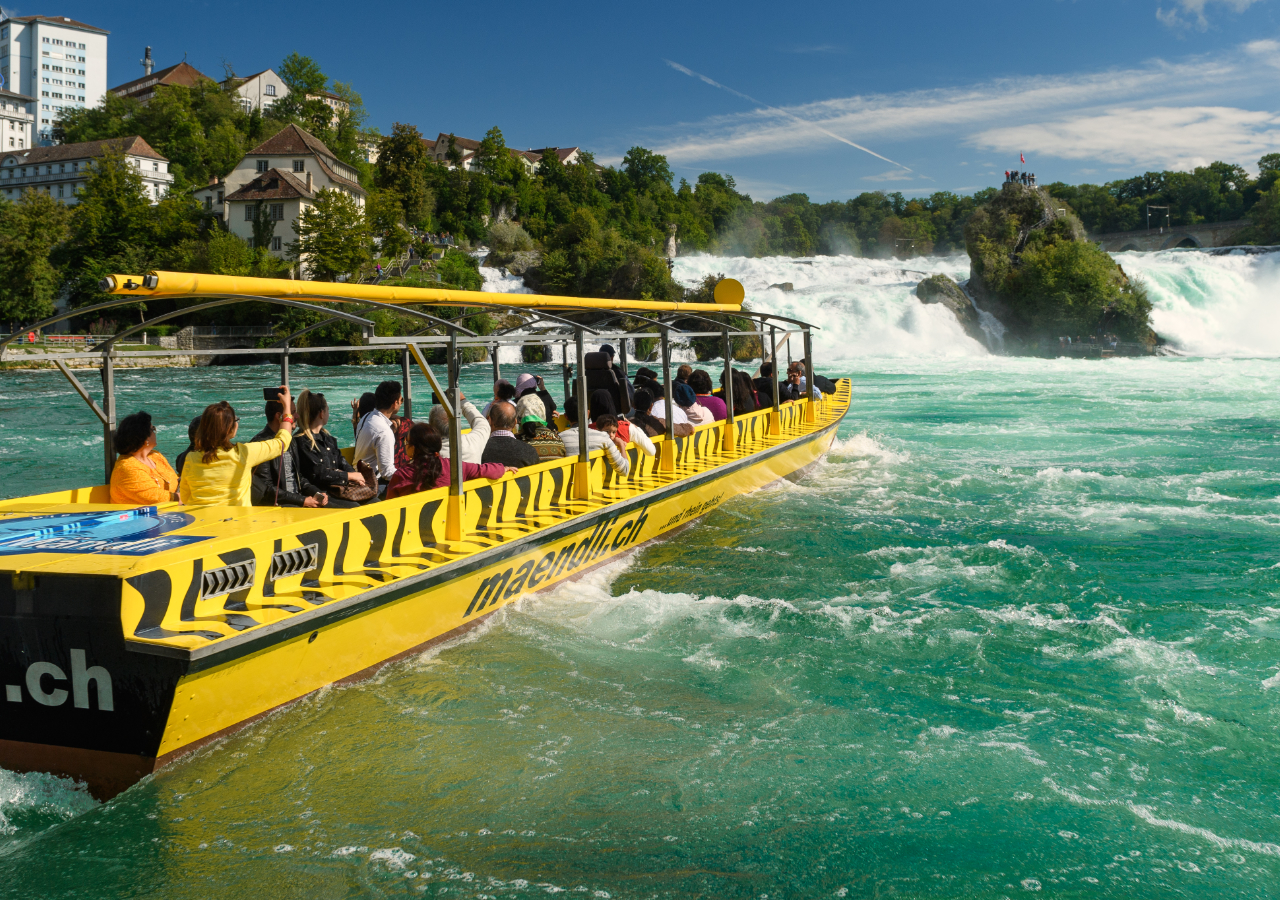 Rock Tour No. 1 Yellow Line
Loud thundering and roaring is guaranteed at the largest waterfall in Europe, because here the water falls from around 23 m into the depths. In the midst of this natural spectacle, you have the unique opportunity to climb the Middle Rock. It's not quite easy to reach, but it's really worth it, because the giant is something very special.
Duration 30 minutes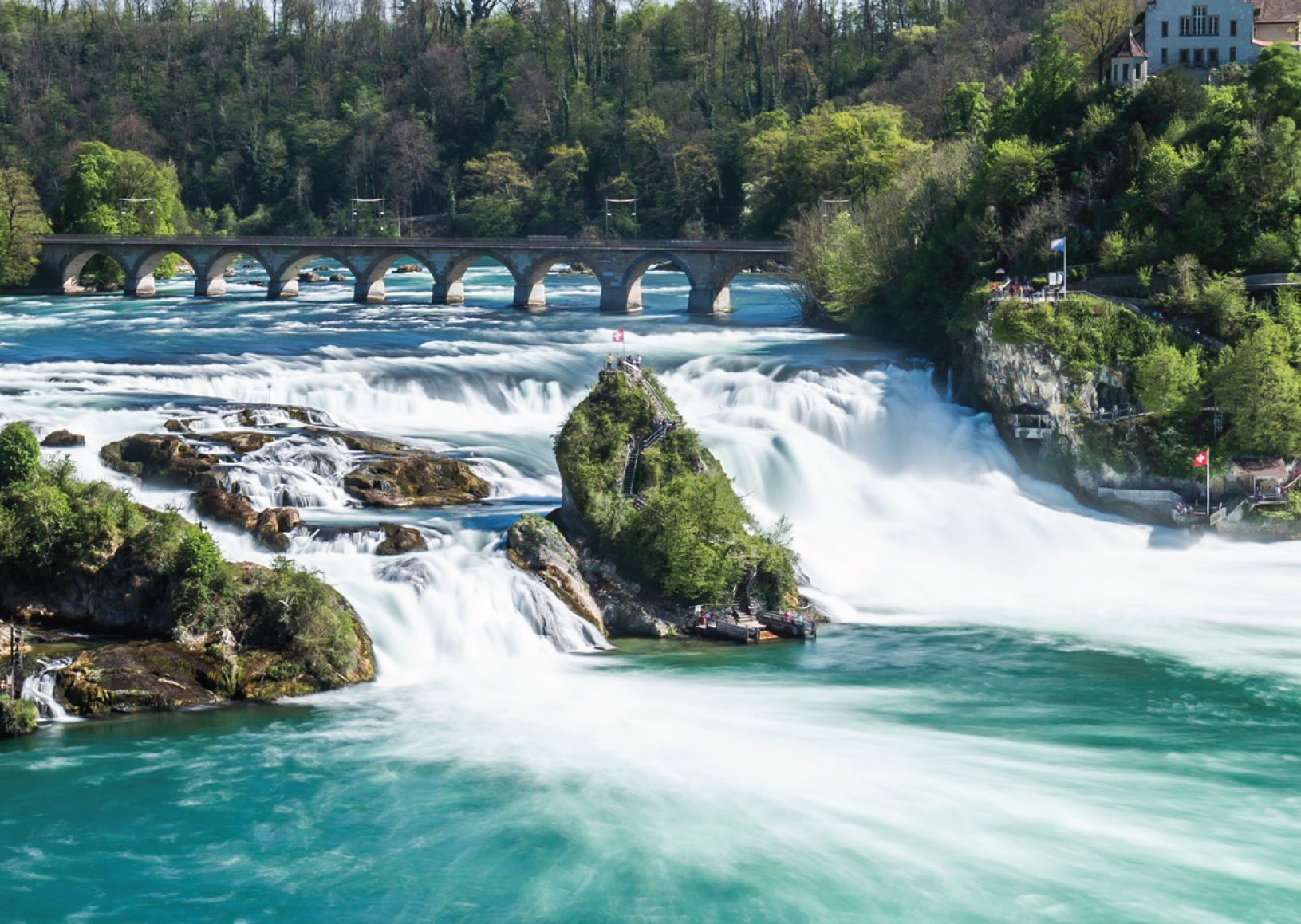 Rhine Falls Experience Card
Experience the largest waterfall in Europe in all its facets as an all-in package for a great price! Total savings of 40% compared to the individual price.
Duration approx. 4 hours
For the whole family
Access only with COVID certificate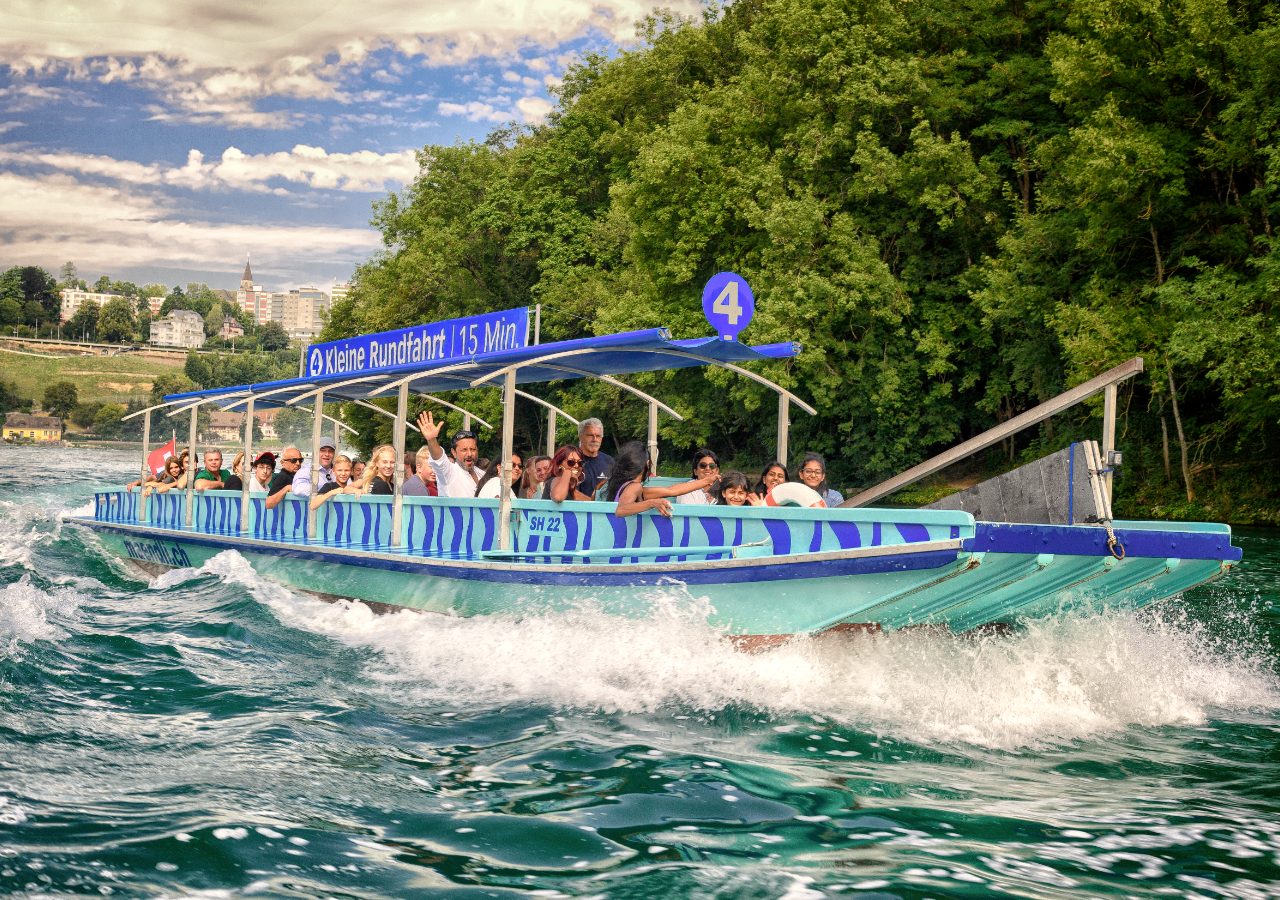 Short Tour No. 4 Blue Line
You can experience first-hand what makes this natural spectacle so fascinating on our Short Tour No. 4 Blue Line. On this tour you will see one of the most famous natural attractions in Europe from its best side. Dare to change your perspective and capture the best moments of this getaway by the water with your perfect photos.
Duration 15 minutes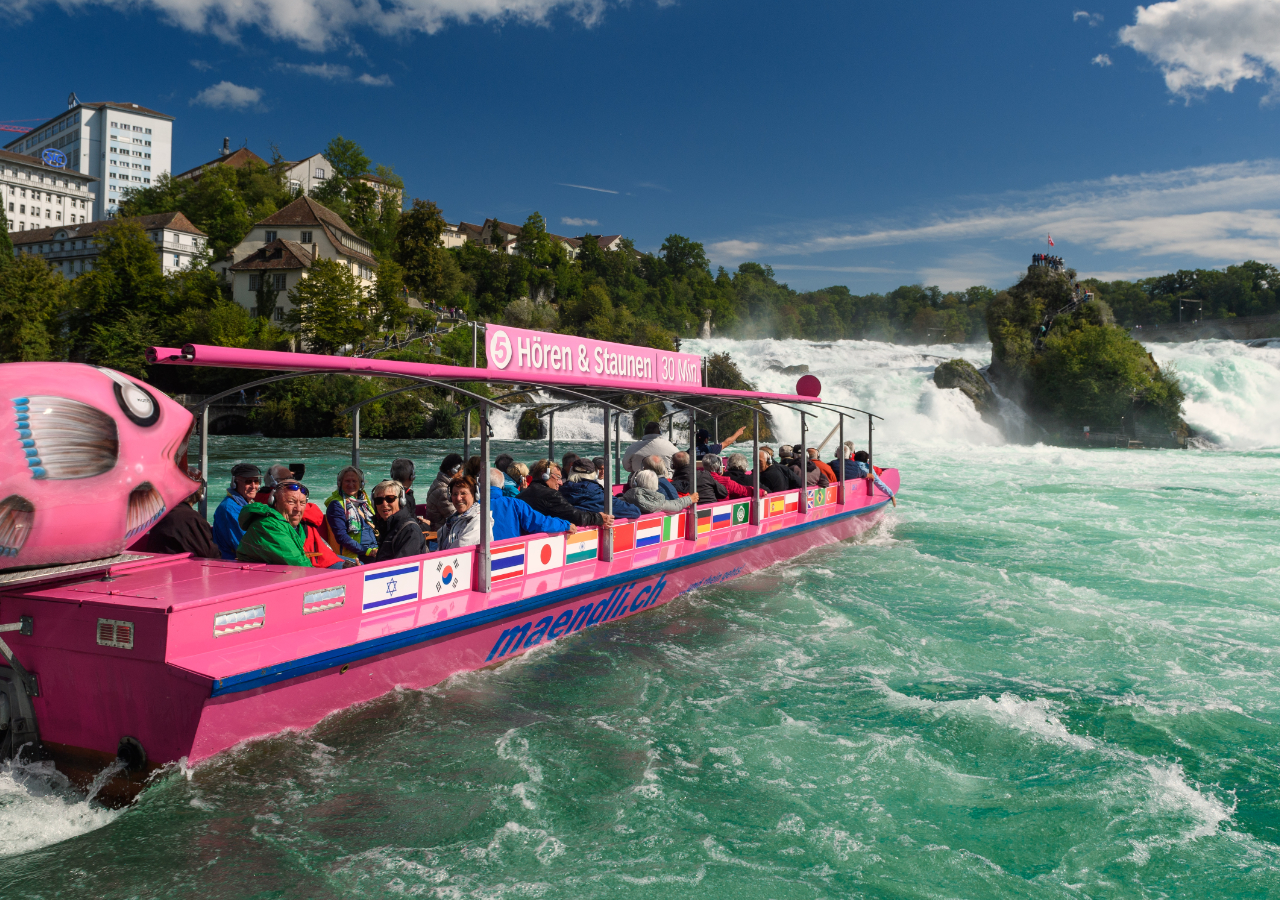 Audioguide No. 5 Pink Line
If you want to explore the Rhine Falls like a true explorer, then the Audioguide No. 5 of the Pink Line is a must.
Surrounded by maritime flair, the boats of our Audioguide No. 5 Pink Line offer a revolutionary acoustic listening experience for young and old, from individual guests to a wide variety of group sizes.
The audio tour not only promises closeness to the guest – we speak your language.
Duration 30 minutes
available in 21 languages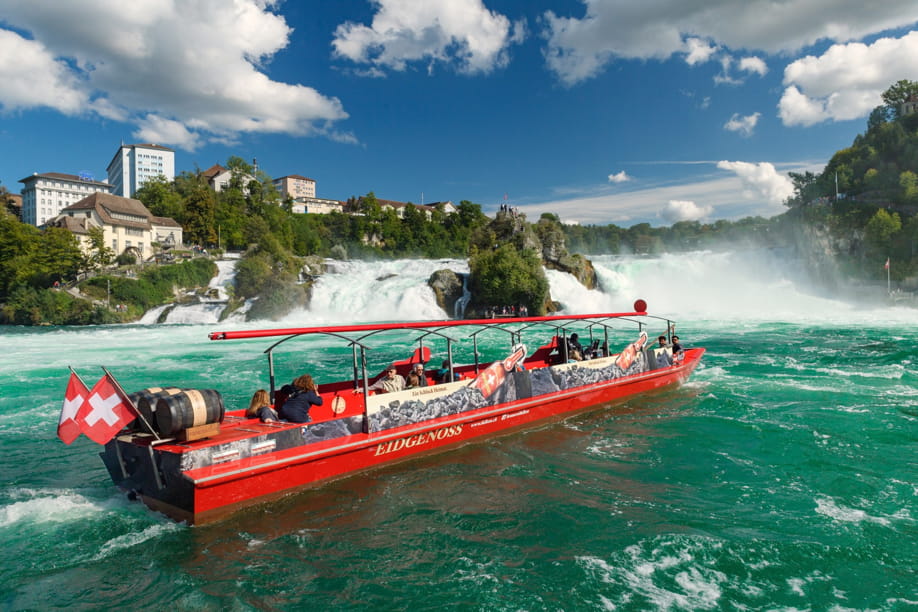 Rhine Crossing No. 2 Red Line
The Rhine Crossing No. 2 Red Line is your comfortable and fast connection between the two banks of the Rhine, Schlössli Wörth and Schloss Laufen.
Duration 5 minutes
Romantic dinner in front of a stunning backdrop!