As of 23.10.2020
Protective Measures COVID-19!
Boat tours in front of a breathtaking scenery are possible again. For the protection of our guests and employees and to contain COVID-19, we made it compulsory to wear a face mask on all our boat tours.
General information
Protective Measures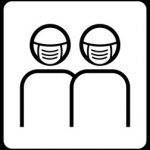 As the requirement to keep a distance cannot be guaranteed at all times at individual locations, the obligation to wear a face mask applies on all our boat tours.
The obligation to wear a face mask is basically valid for all guests. Children up to their 12th birthday are excluded from the obligation.
Face masks are available at our ticket counters at cost price of 1.00 CHF.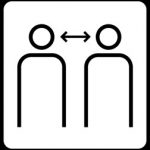 Please keep a minimum distance of 1.5 meters wherever possible. Floor markings or posters are placed at the appropriate places to indicate the rules of distance.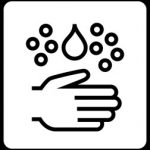 Wash your hands thoroughly and regularly according to the instructions of the Swiss Federal Office of Public Health. Avoid shaking hands with other people.
You can disinfect your hands in front of our ticket counter and in the boarding area. You can also wash your hands regularly in the toilets at the Rhine Falls.
Tickets can still be purchased directly on site at our ticket counters on the day of your visit. There is no obligation to buy an online ticket. Tickets in the online store are available up to and with the season ending on Sunday 01 November 2020.
Travelling from abroad: Border crossings from Germany, France and Austria are permitted from 15 June 2020. Detailed information is available at the State Secretariat for Migration (SEM).
CHOOSE YOUR EXPERIENCE
The boat trip to the Rhine Falls basin and the walk up the Rhine Falls rock are among the most impressive experiences.
OPENING HOURS BOAT TOURS AND LIVECAM
Our opening hours (incl. sundays & holidays) are ordered by month. Our livecam shows the current weather.
| | |
| --- | --- |
| Month | Times |
| April | Refer to COVID-19 measures |
| May | Refer to COVID-19 measures |
| June, July & August | Refer to COVID-19 measures |
| September | Refer to COVID-19 measures |
| October | Refer to COVID-19 measures |
| Other months | On request |
AN ABSOLUTE "MUST" AT THE RHINE FALLS
A boat tour against the mighty backdrop of the Rhine Falls is a truly unique experience that you simply mustn't miss if you are visiting the Rhine Falls.
It is centrally located between Lake Constance, the Black Forest and Zurich.